---
Posted by Jonathan Baker on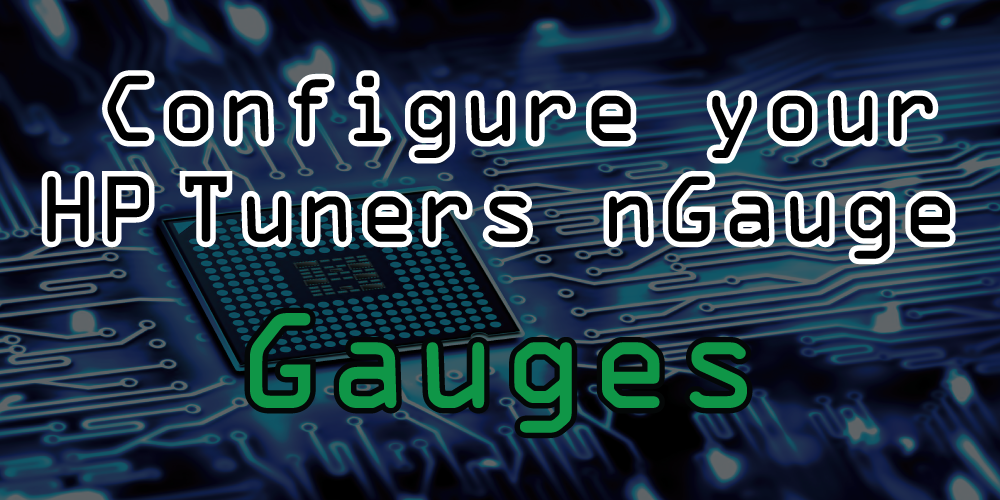 To change up the gauges display on your HP Tuners nGauge, follow these tips! First, power up your nGauge and select "GAUGES>CONNECT"  Once the Gauges display comes up, swipe across the screen. You will see that four gauge, six gauge, and single gauge options are available.  To change what gauges are displayed, tap on one of the gauges. Next select "SIGNAL". You can then begin scrolling through the parameters you can select the gauge to display.  Once you have found a parameter you want displayed, tap on the Check Mark. If you want to change the color or units of the...
---
Posted by Jonathan Baker on
You can set up your HP Tuners nGauge to act as a warning for various parameters. Use this as a template for other parameters if you wish! Here is how to use it as a Shift Light! Step 1. Power up your nGauge and select "GAUGES>CONNECT" Step 2. Swipe across the screen until settings for the LEDs come up. Step 3. Select the box in the bottom-left side and select "SIGNAL". Step 4. Using the arrows, find "ENGINE RPM" and select the Check Mark. Step 5. Set the RPM for each color to illuminate. Set the first RED LED to the...
---
Posted by Jonathan Baker on
Currently the latest firmware update we have for the HP Tuners nGauge is version 3.35. Step 1: Download the latest firmware - Firmware 3.35 Step 2. Either connect to the HP Tuners nGauge with a mini USB cable if you have one, or unplug the OBD2 cable from the car and remove the SD card from the HP Tuners nGauge and install it into your computer using the SD card adapter. If using the mini USB cable, when the HP Tuners nGauge powers up, go to "SETTINGS>USB SD" for the HP Tuners nGauge to be recognized. Step 3. Find the...